2. Mountain Hare Lepus timidus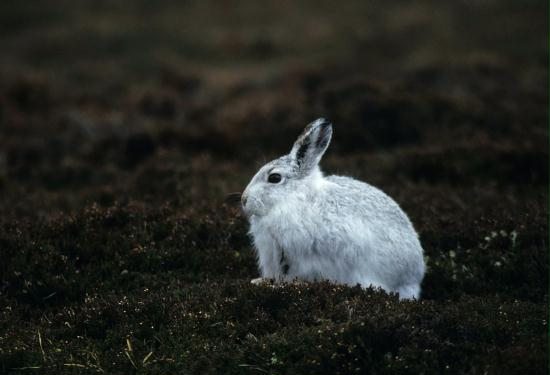 Mountain Hare, Upper Findhorn Valley, Highlands, Scotland.
The reduction in the hours of daylight in winter triggers a spectacular moult
and their fur gradually whitens, providing excellent camouflage in the snow.
However, with warmer winters and less snow they stand out miles away
and are ready prey for Golden Eagles.
All photographs ęSheila Blamire 2006